Welcoming David Fabish to the Building Practitioners Board
The Board recently appointed new member David Fabish, a long-time Carpentry and Site 2 LBP, to join their team totalling eight members, all with a mix of skills.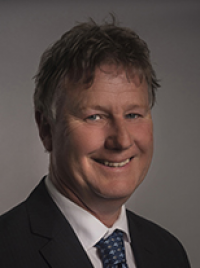 In welcoming David as a Board member, the Board farewells longstanding and valued member, Brian Nightingale who contributed a great deal during his many years on the Board.
David has a range of skills and expertise to offer the Board, including his work on industry Boards and in the construction sector that will see him in good stead.
He brings to the Board his experience as past national president and board member of the Registered Master Builders Association, where he is also a life member.
He currently services as Director on the BCITO Board, an organisation that provides construction trade apprenticeships.
He operates his own residential construction business and has been doing so for 37 years, where he offers building and project management skills. He also holds two carpentry trade qualifications.
His company has won many House of the Year awards, included two national category winners.
He was appointed in February 2018 and is based in New Plymouth where he operates his business.